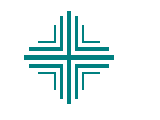 national open studio for
Development & Research in Electro-Acoustic Media



ANTON Composition System
ANTON is an Answer Set Programming based composition system that is being developed in Bath and Glamorgan. It is a rule-based system that encodes the rules of Johann Joseph Fux.
The code is available elsewhere; here we present the first pieces composed by Anton, his Opus 1 Twenty Short Pieces. It is available as WAV, OGG, Score, and Csound input.
The second example is a collection of short melodic fragments in the Dorian mode composed by Anton. The audio can be found as WAV, OGG, Score, and Csound input.
>Bibliography
Georg Boenn, Martin Brain, Marina De Vos and John ffitch
Anton: Answer Set Programming in the Service of Music
Proceedings of the Twelfth International Workshop on Non-Monotonic Reasoning. pp85-93, Sept 2008, University of New South Wales & Tech report UNSW-CSE-TR-0819.
Georg Boenn, Martin Brain, Marina De Vos and John ffitch
Automatic Composition of Melodic and Harmonic Music by Answer Set Programming
International Conference on Logic Programming, Dec 2008

Return to NOS-DREAM home Page
---
jpff@cs.bath.ac.uk Last modified: Thu Jan 22 09:44:30 GMT 2009